Meet Our Team
An outstanding group of individuals dedicated to the same goal; a perfect customer experience.
At Assurance AV Solutions, we are tenacious about holding each other accountable. The excellence we demand internally sets the standard for how we perform in the field as an automation company that services the Madisonville, Covington and New Orleans, LA areas. Our team has had extensive history working together in home technology, commercial AV, conference room technology and luxury design, so coming together at Assurance AV Solutions is a natural fit.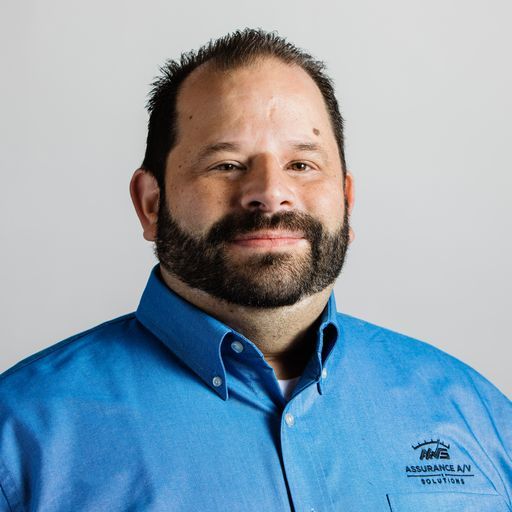 Chuck Breaux
CEO / Sales and Design
This email address is being protected from spambots. You need JavaScript enabled to view it.
As a child, Chuck found a love for music. It didn't hurt that his parents were big fans of a wide variety of genre's. It was a common thing to hear classic rock, classical or jazz being played at home. Chuck started playing drums and guitar while in elementary school. He still noodles on guitar every now and then, but drums are still a part of his life and his love for music is stronger than ever, especially when it comes to vinyl. 
As a teenager, Chuck began DJ'ing parties, installing car audio, building custom speaker boxes for car and home use, playing in bands and started dabbling in PA systems. After High School, he started a sound company with a friend and band mate.  And so it began, renting PA equipment and running sound for local bands. One thing leads to another and Chuck accepts a job at a local music store. It was there relationships started that paved the way for where he is today. 
From 2004 to 2012, Chuck served in the position of the Technical Director for First Baptist Church of Covington. It was an incredible opportunity to work with a vast array of equipment, grow in experience in knowledge of working with teams, problem solving, multitasking, staying on schedule, maintaining equipment, lighting design, video and of course audio. Other churches would call on Chuck for advice or help and he began working with churches on the side. The desire to help churches get it right the first time grew stronger and stronger. So, Chuck resigned from FBC to begin a new chapter in his life.
Louisiana Media Group began was born in 2012. Chuck was a part of some great projects while there as the Vice President. LSU Tiger Stadium and Church of the King (Mandeville) to name a few. In fact, Chuck worked on the LSU tech team during his time at LMG and after he left. A total of five seasons.
Assurance AV Solutions began from a necessity for an AV company that builds relationships on a foundation of integrity. Founded in 2015, AAVS has continued to serve the Gulf South area. AAVS is a privately-owned business. Projects such as Houses of Worship, Performance Venues, Educational Facilities, Sport Facilities, Conference Rooms …… 
The team is made of techs with 30 + years of combined experience with installations and live shows. 
Chuck lives in Covington with his wife Jolie, their 2 Boston babies and 2 cats.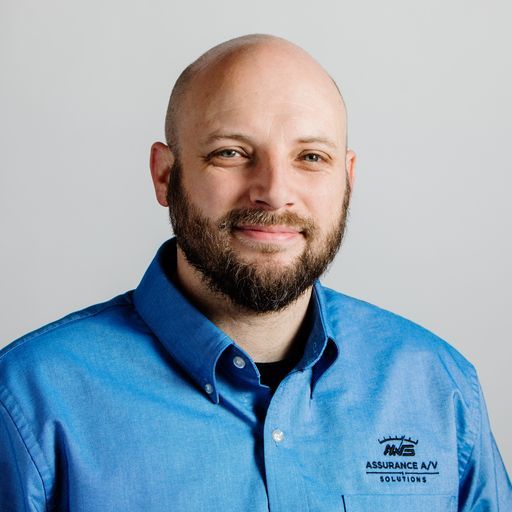 Matt Dupuy
Lead Technician / Design
This email address is being protected from spambots. You need JavaScript enabled to view it.
Matt joined the AAVS team in 2016. This isn't the first time Matt and Chuck have worked together. When Chuck was the VP at Louisiana Media Group, Matt was one of the techs that had a huge part at installing the sound system at LSU Tiger Stadium and Church of the King in Mandeville. 
Matt's experience in lighting and audio comes from years as being a musician, sound engineer and a theatrical lighting technician. He has worked and still continues to work with some of the best talent in the state playing in some of the biggest venues – like the Endymion Extravaganza every year in the Superdome. 
Like all of us at AAVS, he has a passion for quality. Frequently Chuck and Matt collaborate on designs providing comprehensive solutions to Houses of Worship, performance venues and commercial industries. 
Outside from work, Matt enjoys woodworking, playing music, coffee, designing and building loudspeakers and martial arts. 
Neisha Raphael
Office Coordinator
This email address is being protected from spambots. You need JavaScript enabled to view it.
Neisha's attention to detail and commitment to excellence have made her an invaluable asset to AAVS' growing business. Before AAVS, Neisha devoted nearly twenty years to managing third party REIT portfolios. Her time working to build solid relationships with staff, colleagues, and clients helped her learn to always be honest, dependable, and to never ask someone to do something that you would not do. Away from the office, Neisha enjoys spending time with her husband of fifteen years, along with their five children and five grandchildren. She also enjoys cooking, fishing, and listening to music.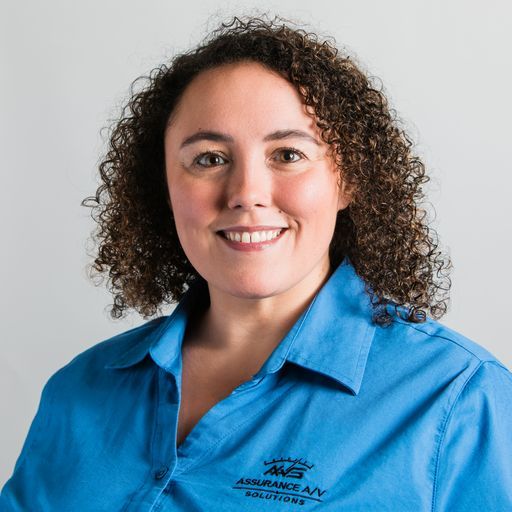 Jolie Breaux
Operations Manager
This email address is being protected from spambots. You need JavaScript enabled to view it.
Jolie is Assurance's Operations Manager. She works hand in hand with Chuck to oversee the day-today operational activities at Assurance as well as managing the in-office accounting processes and human resources. She attended college at Southeastern Louisiana University, "Go Lions!", and then proceeded into the office administration field. She is a seasoned professional with over 12 years of administrative experience and a strong background in client relations. She has a wide range of experience that spans from large nonprofit organizations to small community-oriented businesses with different areas of expertise. Jolie is originally from Louisiana and has lived in the Northshore area for 12 years now with her husband of 22 years, Chuck. They have raised three sons, Alex, Tony, and Sammy and are now enjoying the empty nest years. When she is not at work, Jolie enjoys spending time with friends and family, going on dates with Chuck, traveling to new places, driving her fast car with the windows down, and puppy snuggles.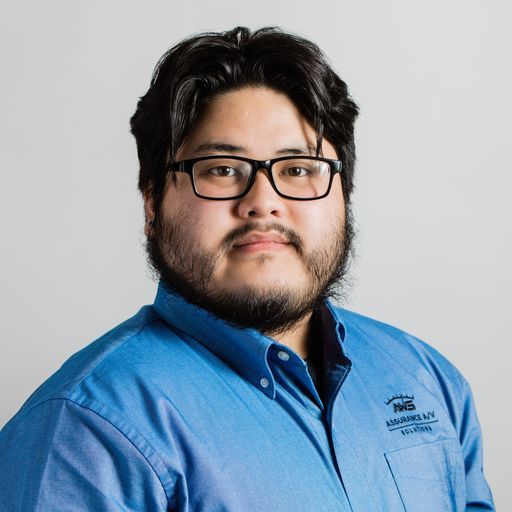 Hagen Tran
Technician Apprentice
This email address is being protected from spambots. You need JavaScript enabled to view it.
Hagen graduated Mandeville High School in 2019 and went on to attend Northshore Technical Community College for Mechanics. Before coming to work as a technician for AAVS, Hagen worked in the Automotive industry. He has experience as both a mechanic and as a service manager. His work ethic, attitude, and aptitude allowed him to quickly climb the ranks to a service manager position at the young age of 19. Hagen is a natural problem solver with a love for hands-on learning, always gives 100%, and has a smile and positive attitude that is contagious. Those are just a few of the traits that make him a great technician and an asset to the AAVS team and to our clients. When Hagen is not working, he is most likely to be found spending time with family, hanging out with his friends, working out, or working on cars for fun.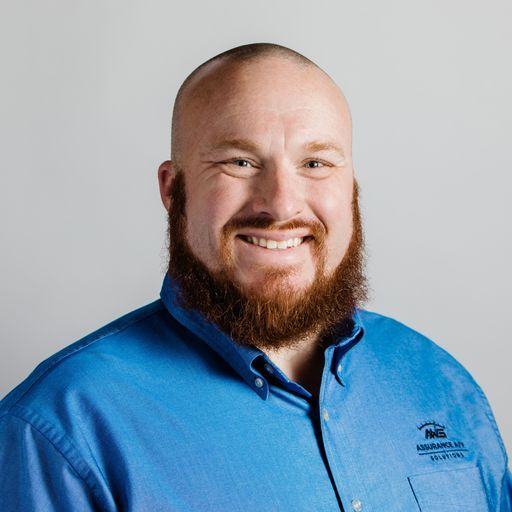 Jonathan Lutman
Lead Technician / Design
This email address is being protected from spambots. You need JavaScript enabled to view it.
Jonathan joined our team at Assurance AV Solutions as a Lead Installation Technician in 2020. Prior to his excellent work at AAVS, he was a freelance audio and video engineer. His experience ranges from working small private party events to large corporate events such as Microsoft Ignite and NFL's Super Bowl Experience (part of the NFL Super Bowl). Since joining AAVS, Jonathan contributes his expertise and skills while assisting with the design, servicing, and installation phases of our multiple projects. He boasts a multitude of certifications, including Dante Levels 1, 2 and 3; Q-Sys Levels 1 and 2; and Shure Integrated Systems Levels 1 and 2. Jonathan's combination of insight and aptitude helps to improve the client experience by designing and installing systems that are easy for the client to use and navigate, both now and in the future. Outside of the office, Jonathan and his wife of 16 years have four wonderful kids who keep them busy with Scouts, sports, and dance. They are also very involved at their local church.
Quinn and Frankie
Quinn heads up the welcoming committee here at Assurance. She loves to greet everyone who comes through the door at AAVS with a smile. Quinn oversees the day-to-day walking program and treat dispensing schedule at Assurance. She loves belly rubs and sneak kiss attacks. Frankie is our small but mighty security dog here at AAVS. She is a sweetheart to all who know her, but she takes her role as protector quite seriously and is sure to let us know that visitors are coming. Frankie is feisty and fun, and she ensures that everyone remembers to take a minute for a play break throughout the day. Quinn and Frankie both oversee the in-office lunch companion program. Our team loves having both girls here in office to brighten our days. Quinn adopted her humans Chuck and Jolie in 2020 and Frankie joined the family in the spring of 2021. When they are not in the office, they enjoy aggravating their two housemate cats, Zoey and Ziggy, passing a good time visiting with neighbors, long walks and snuggles.
Work Hard, Play Hard